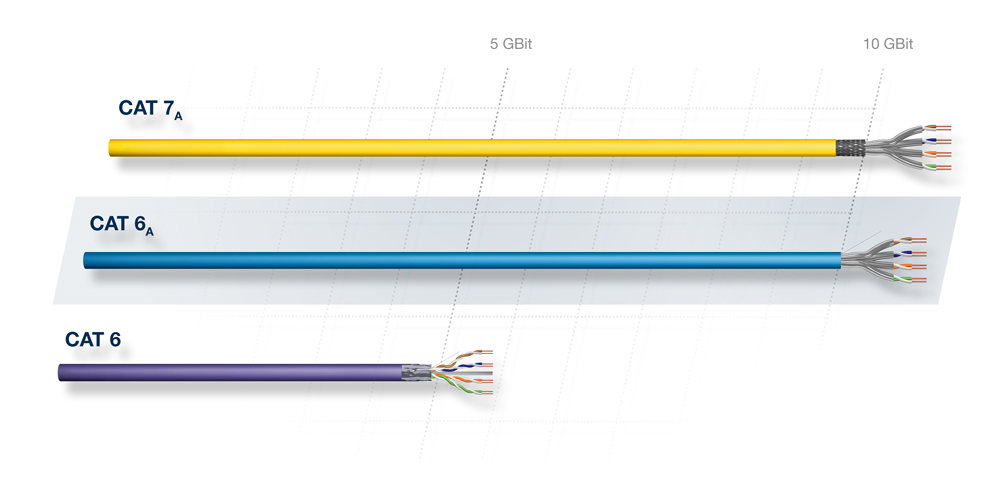 As standard, 1GBase-T is certified via shielded and unshielded components according to the standard.
Two components
for a stable connection
Data and power can be transmitted simultaneously via the copper medium. The power supply according to the four-pair feed (4PPoE) corresponds to the current industrial standard IEEE802.3bt and the 10GBase-T data transmission is carried out according to ISO/IEC 11801 3rd Edition and EN 50173-1.
Optimal synergy effects
from data line and connection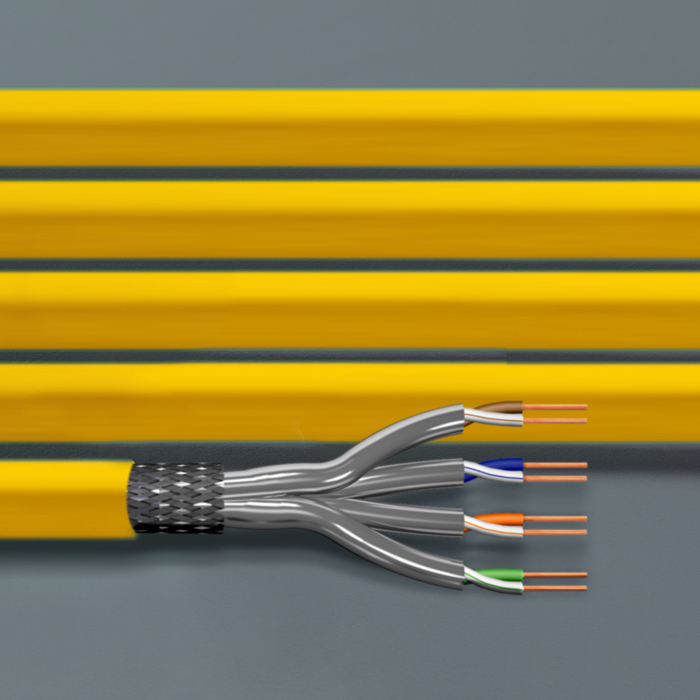 Data line
DIGITUS
®
CAT 7
A
data cables are designed for frequencies up to 1,500 MHz.
In addition, our CAT 7
A
data cables with a core cross section of AWG 22/1 offer the optimum conditions for remote powering. The increased core cross section reduces cable heating and the resulting power loss. This significantly counteracts the aging process of the cabling section compared to the use of CAT 7 data cables with a core cross section of AWG 23/1.
TO THE CAT 7A CABLES
Connection
The CAT 6
A
Keystone module is ideal for modular connection technology to generate the best possible attenuation budgets* in the pernanent link.
* Crosstalk (NEXT), insertion loss (IL) and return loss (RL)
TO THE KEYSTONE MODULES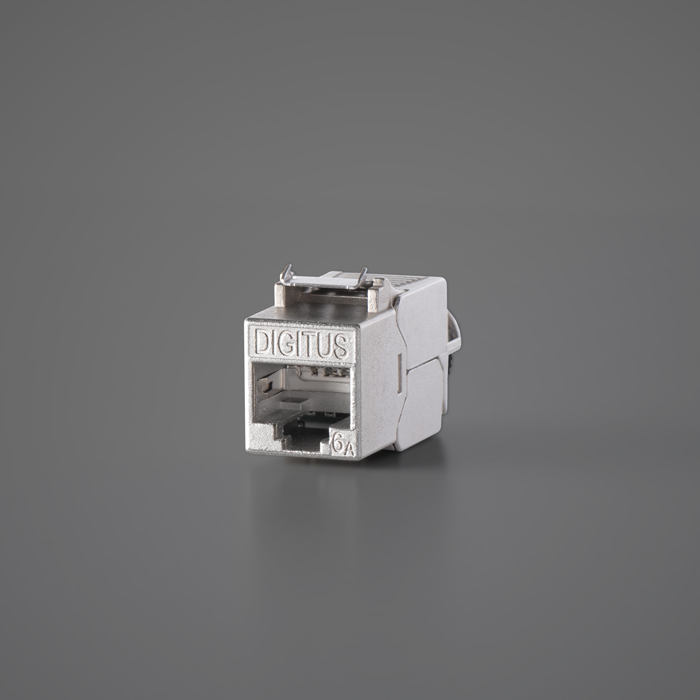 The advantages of the combination
from CAT 6A and CAT 7A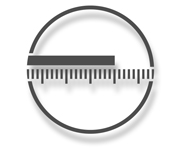 Longer
cabling route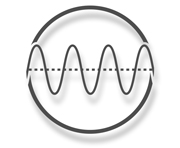 Higher

operating frequency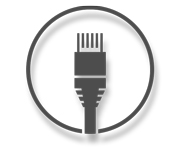 Popular
connector compatibility
Field connector
The innovative CAT 6A field connectors from DIGITUS® offer further advantages for remote powering. The field plugs are suitable for direct mounting on data lines with a core cross section of up to AWG 22/1.
TO THE FIELD PLUG
Thus, the number of connectors in the Channel Link can be significantly reduced and heating is also counteracted here. An example of this is the direct connection of an IP-capable camera and a PoE-capable switch.
TO THE SWITCHES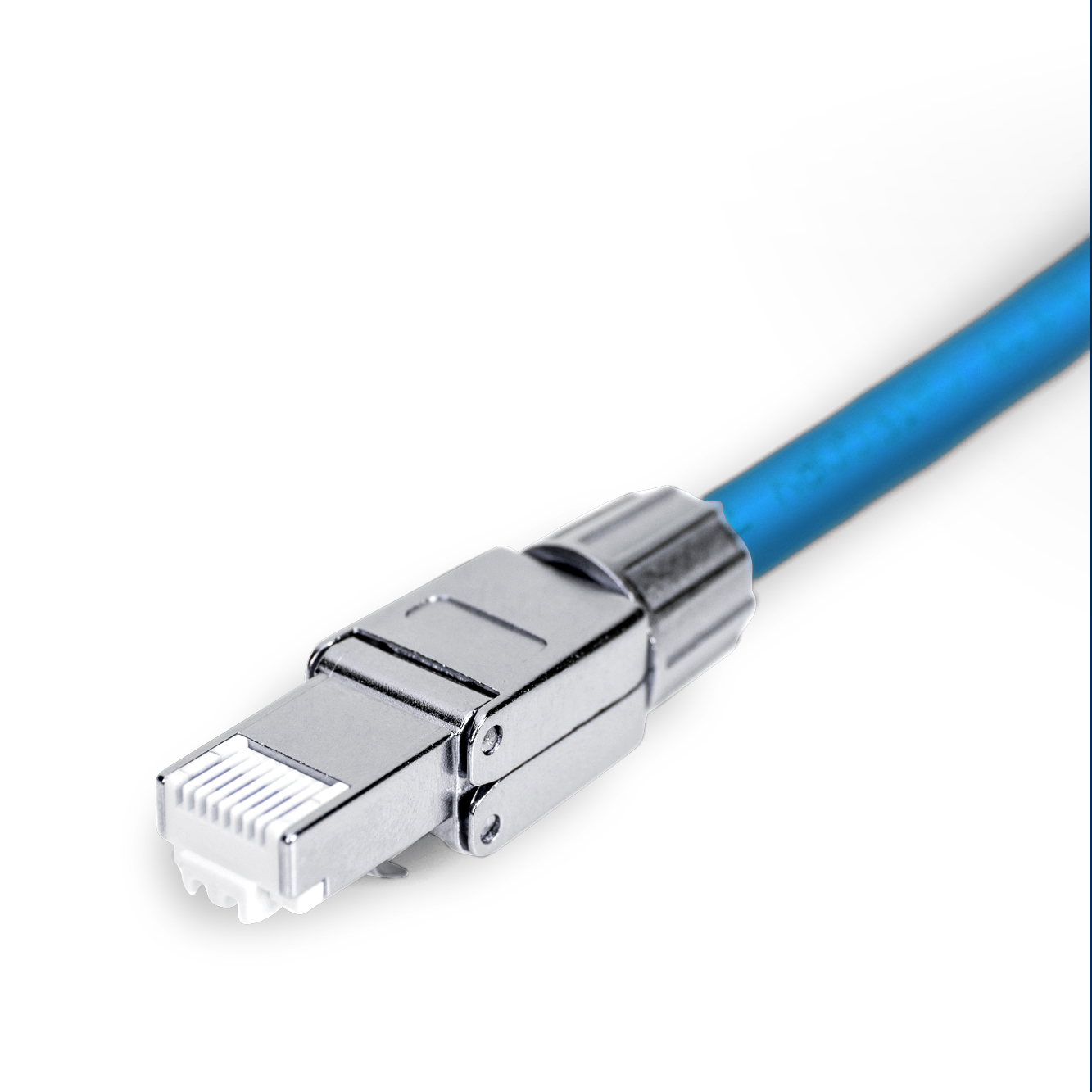 Our recommendation for PoE applications

We therefore recommend that you choose the direct connection and connect the switch
and IP camera with the installation cable using two field connectors.