Your special requirements are always in the center of attention for us. Our components can be used flexibly so that migrations within buildings and systems can be carried out without great effort.
Our cabling systems are easy to expand and maintain. In addition, state-of-the-art cabling with DIGITUS® components offers optimum investment protection for the next 10 to 15 years.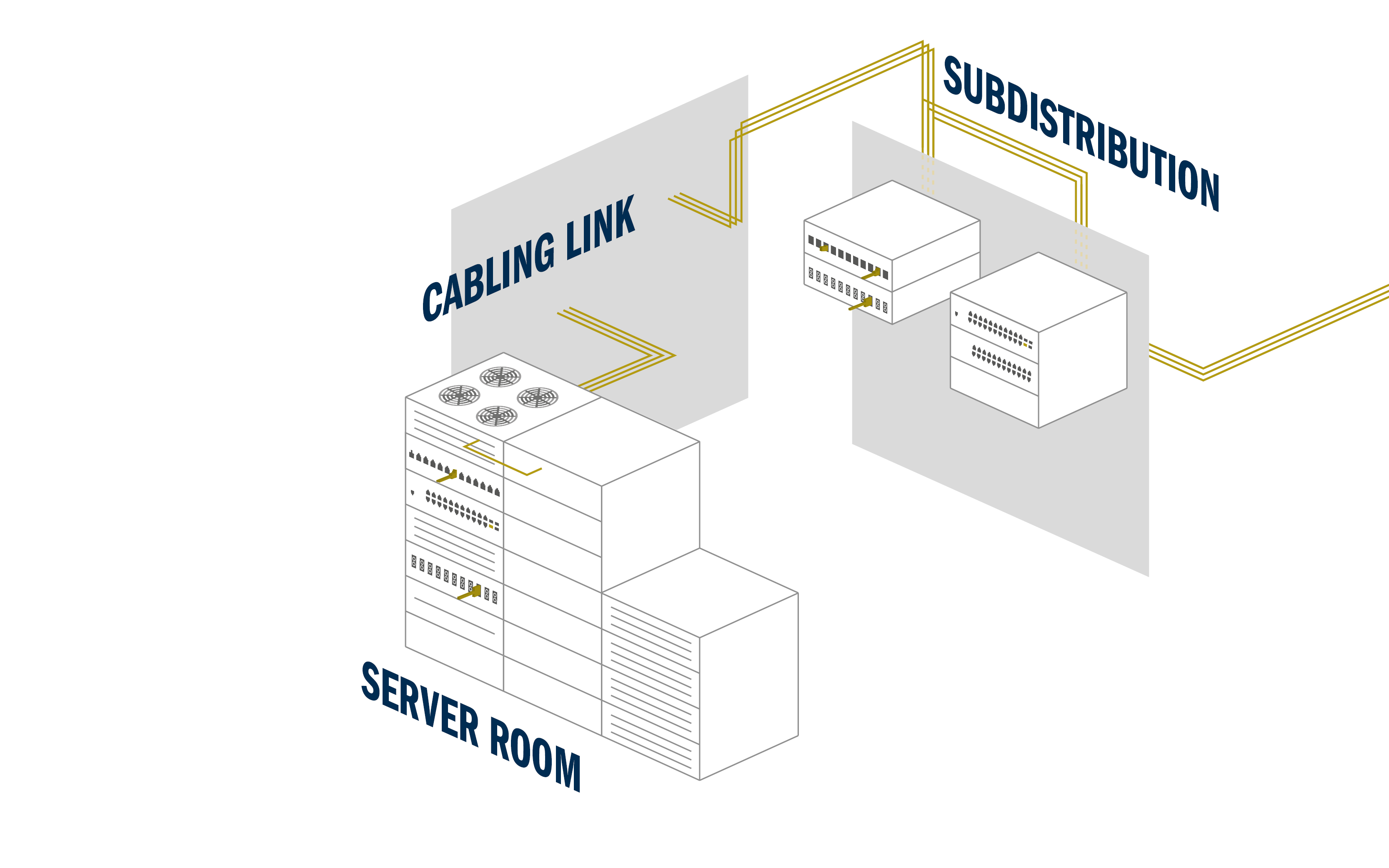 Depending on the requirements and needs of the data network we offer you 3 different solutions.
1.

Combined Cabling Solution
Fibre optic cabling in the primary and secondary sector / copper cabling in the tertiary sector.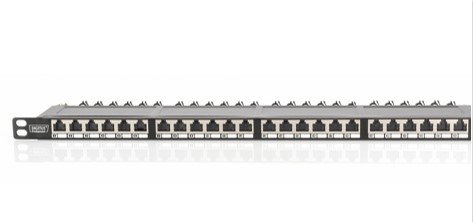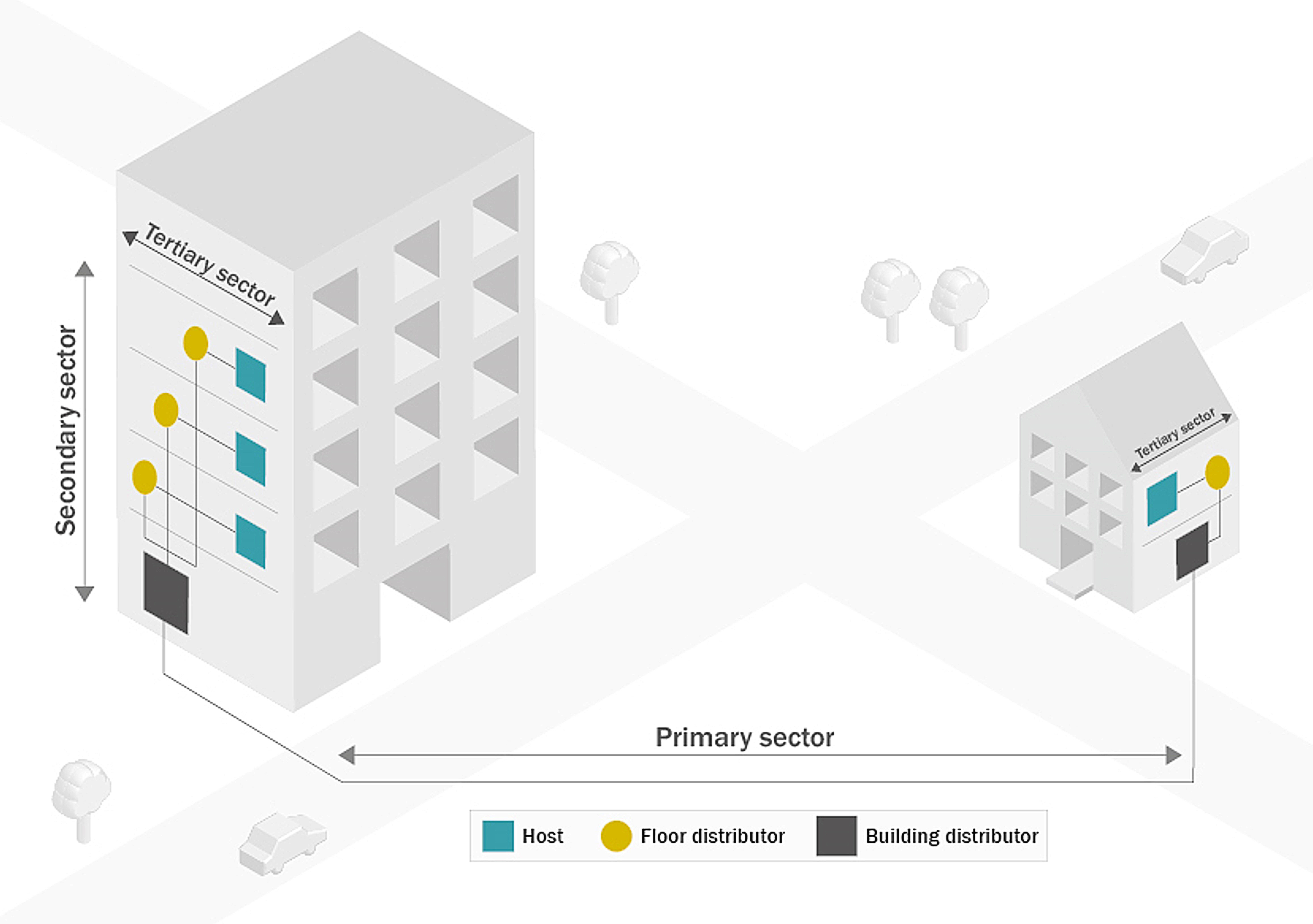 2.

Copper Cabling Solution
Copper cabling in the secondary and tertiary sector.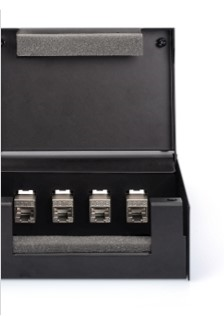 3.

Fiber Optic Cabling Solution
Fibre optic cabling in the secondary and tertiary sector.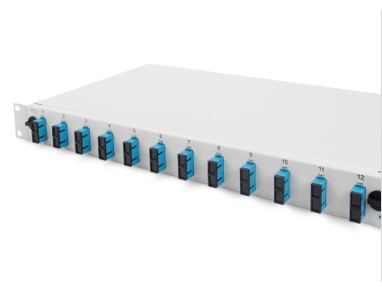 Focus Topic:
4PPoE Remote Powering
The use of Power over Ethernet (PoE) by DIGITUS® components offers many advantages for your installation. If the cabling network takes over the power supply of the end devices, this brings various saving potentials, as the time and costs for the installation and use of power cables are massively reduced. Without being connected to a power outlet, end devices and wireless access points (WLAN AP) can be placed where they bring the best possible benefit. This significantly increases the flexibility of the system. In addition, PoE provisioning is designed to protect PoE-enabled end devices from overload, undervoltage or improper installation.
With the four-pair remote power supply, 4PPoE, and the power supply with 860 mA per copper wire as well as 72 W capacity at the end device, the copper cabling link serves as a medium for data transmission and communication (IP protocol).
The copper wires are also used for power supply of the end devices according to the new industry standard IEEE802.3bt-2018 Type4, although shielded components with a large wire cross-section (at least AWG 22/1) must be used to prevent power loss (cable heating and cable ageing).
The data cable of category 7A (DK-1743-A-VH) as well as the CAT 6A keystone module (DN-93619-24) and the CAT 6A patch cable (DK-1644-A) are best suited for this purpose.